Is a modern, go anywhere, expanding house that opens and closes in 10 minutes using a hand-held battery-powered drill too much to ask for in life?

Not if UK based Ten Fold Engineering has anything to say about it. They have introduced a futuristic line of versatile, expanding buildings that I can't stop watching open and close over and over again. It's mesmerizing. Here's one of the prototypes: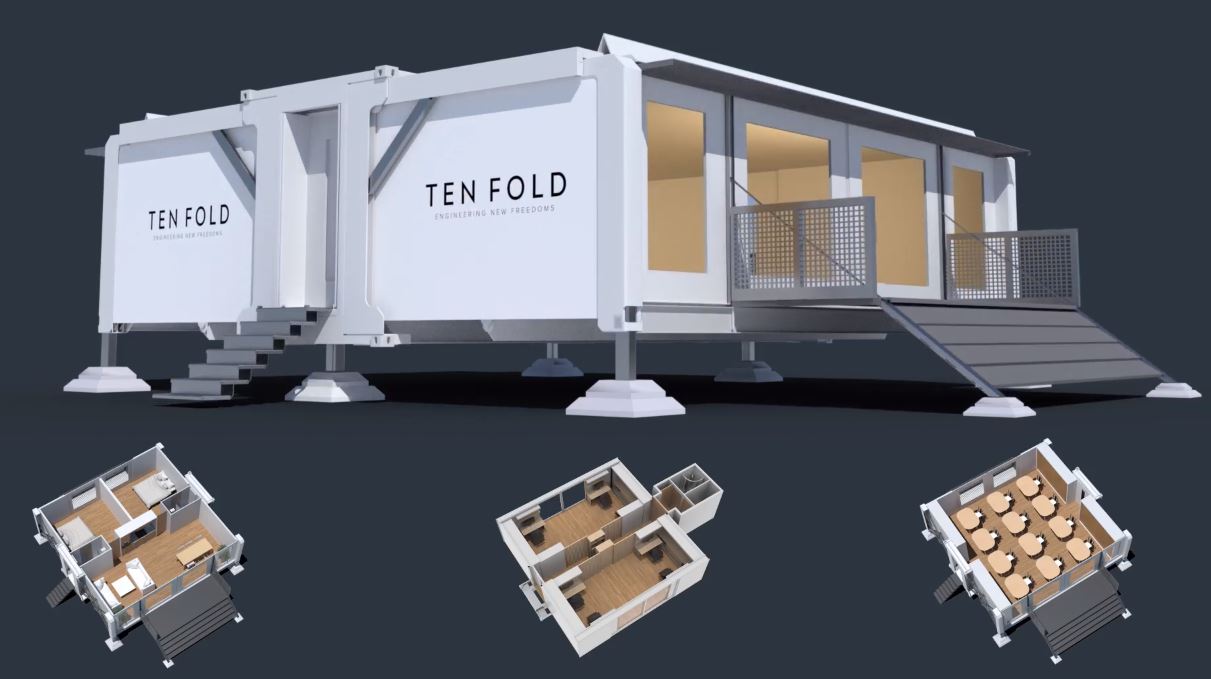 According to the company, the first version to hit the market will be the TF-64, a 64 square meter (689 square feet) "workhorse unit" that can be transported by a standard truck, travels as the size of a standard 30 ft container unit, and can be stacked and interconnected with other units.
Okay, so is it ten fold the price of other prefab house options?
It's unclear what a fully decked out version will cost, or what exactly is included in a base version (i.e., plumbing, electrical, flooring), but the company quotes the starting price of a TF-64 to be £100,000, which at the time of this writing is about $139,000.
Ten Fold projects that delivery in most areas will be "guaranteed by the end of 2018," and the first units will be shipping to mainland Europe and the United States.
Here is the Tree House version, which looks like it was concocted by Data from Goonies:
To see more of their concepts, including a beach house, mobile stadium, and a literal pop-up shop, check out Ten Fold's website.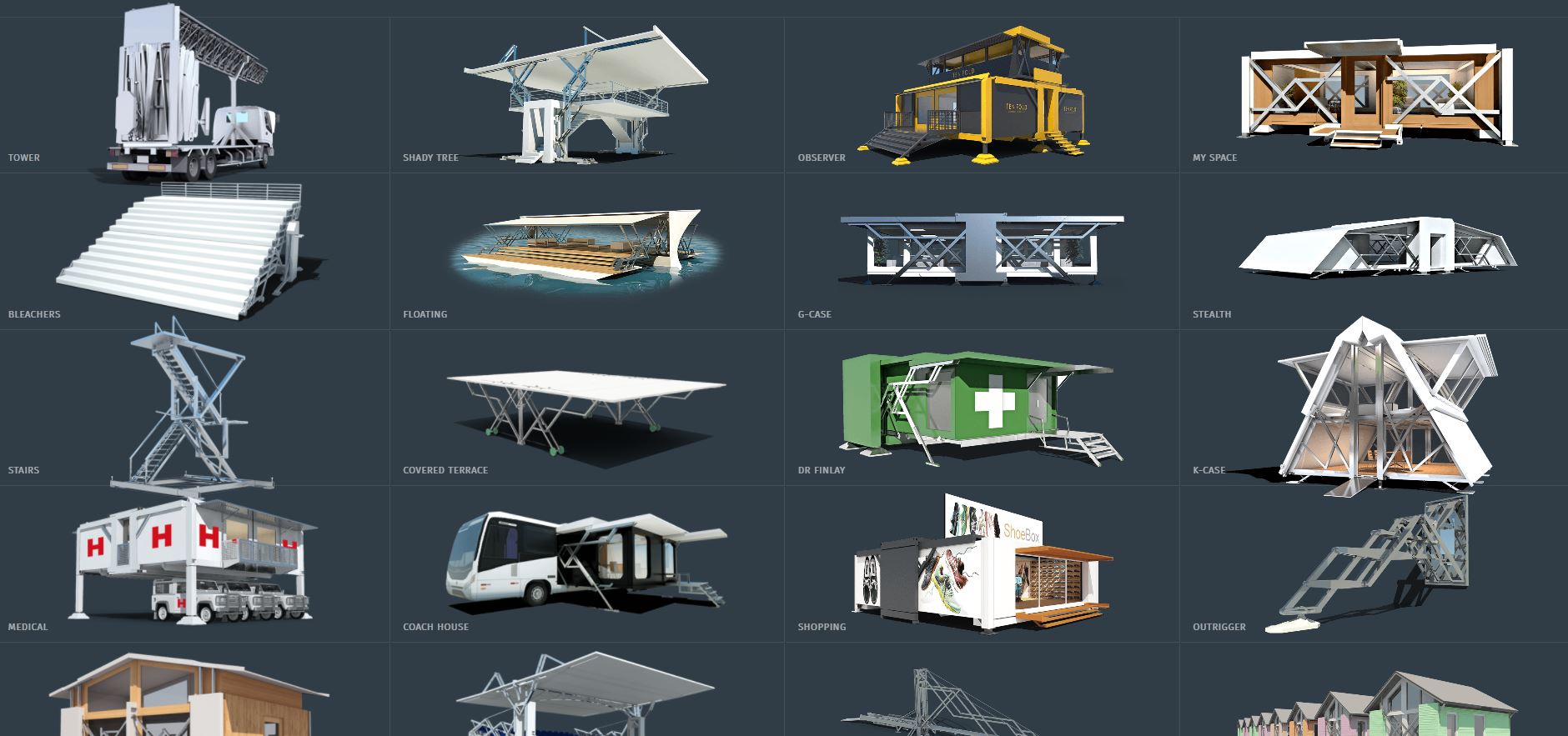 Luke Hagenbach
@ocluke